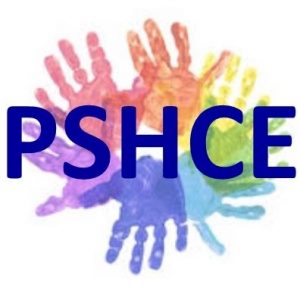 Staff
R Cuffaro
C Weston
Overview / Curriculum Statement
Personal, Social, Health, Citizenship and Economic (PSHCE) education is a subject in which pupils develop the knowledge, skills and attributes they need to manage their lives, now and in the future. These skills and attributes help pupils to stay healthy, safe and prepare them for life and work in modern Britain.
In PSHCE there is a focus on three core themes to assist pupils to develop vital life skills.
● Health and wellbeing,
● Relationships
● Living in the wider world
Using these core themes we aim to develop pupils' knowledge and experience. PSHCE education helps pupils to develop the knowledge, skills and attributes they need to thrive as individuals, family members and members of society. From making responsible decisions about alcohol to succeeding in their first job, PSHCE education helps pupils to manage many of the most critical opportunities, challenges and responsibilities they will face growing up.
Key Stage 3
Our curriculum follows guidance from the PSHE association, teaching the topics separately and revisiting each year. The topics for KS3 have been carefully selected to allow pupils to develop their knowledge. These topics are also the building blocks to allow pupils to complete a qualification in PSHCE when they reach KS4.
Year 7 topics are identity, healthy me, drugs, puberty, democracy and personal safety.
Year 8 topics are rights and responsibilities, relationships, drugs, online safety, communities and identities and diversity.
Year 9 topics are the future, managing money, diversity, consent and contraception, gender and sexual identity and the environment.
We also have educational drama sessions and workshops around our PSHCE topics which are run by Loudmouth.
​

Assessment at Key Stage 3
Students are assessed both formally and informally. Formal assessments in PSHCE are topic dependent. Pupils may have an assessment booklet asking key questions linked to the topic. Alternativity pupils may engage in a class discussion or have the use of a word bank and questioned. Pupils also receive regular feedback from completed work and time is allocated to address any misconceptions. This ensures students receive regular checking of their knowledge with quality and purposeful feedback. Progression is then shown on each pupils rubrics sheet Students are also assessed for learning informally with an array of techniques. These include open & closed questioning and online methods.
Summative assessments are carried out termly.
Key Stage 4 & 5
Students previously followed AQA Awards and Certificates in Personal and Social Education at entry level 1, entry level 2, entry level 3 and level 1.
This has been updated due to the development of PSHCE which will see pupils either studying a Pearson BTEC or pre- vocational BTEC in Personal Growth and Wellbeing. Pupils will study this qualification at entry level 1, entry level 2, entry level 3 and level 1.
​

Assessment at KS4 & 5
To achieve Pearsons BTEC qualification pupils must complete a coursework booklet showing their range of knowledge matching the criteria. Coursework is marked and moderated before a sample is sent to Pearsons.
Exam Board Websites
At present we offer the following qualifications:
https://qualifications.pearson.com/en/qualifications/btec-entry-level-level-1-and-level-1-introductory/personal-growth-and-wellbeing-entry-3.html
https://qualifications.pearson.com/en/qualifications/btec-entry-level-level-1-and-level-1-introductory/personal-growth-and-wellbeing-level-1.html
https://qualifications.pearson.com/en/qualifications/btec-entry-level-level-1-and-level-1-introductory/personal-growth-and-wellbeing-level-2.html
https://qualifications.pearson.com/en/qualifications/btec-entry-level-level-1-and-level-1-introductory/pre-vocational-study-l1.html
https://qualifications.pearson.com/en/qualifications/btec-entry-level-level-1-and-level-1-introductory/pre-vocational-study-l2.html
Other useful Websites
https://www.pshe-association.org.uk/
https://www.gov.uk/government/publications/personal-social-health-and-economic-education-pshe/personal-social-health-and-economic-pshe-education
Future Skills and Jobs
PSHCE prepares pupils for the future and teaches the skills necessary, such as:
CV Writing
Job applications
Applying for jobs and courses
Interview practice and preparation
Team building skills
Communication
Life skills
Personal safety
Promoting independence