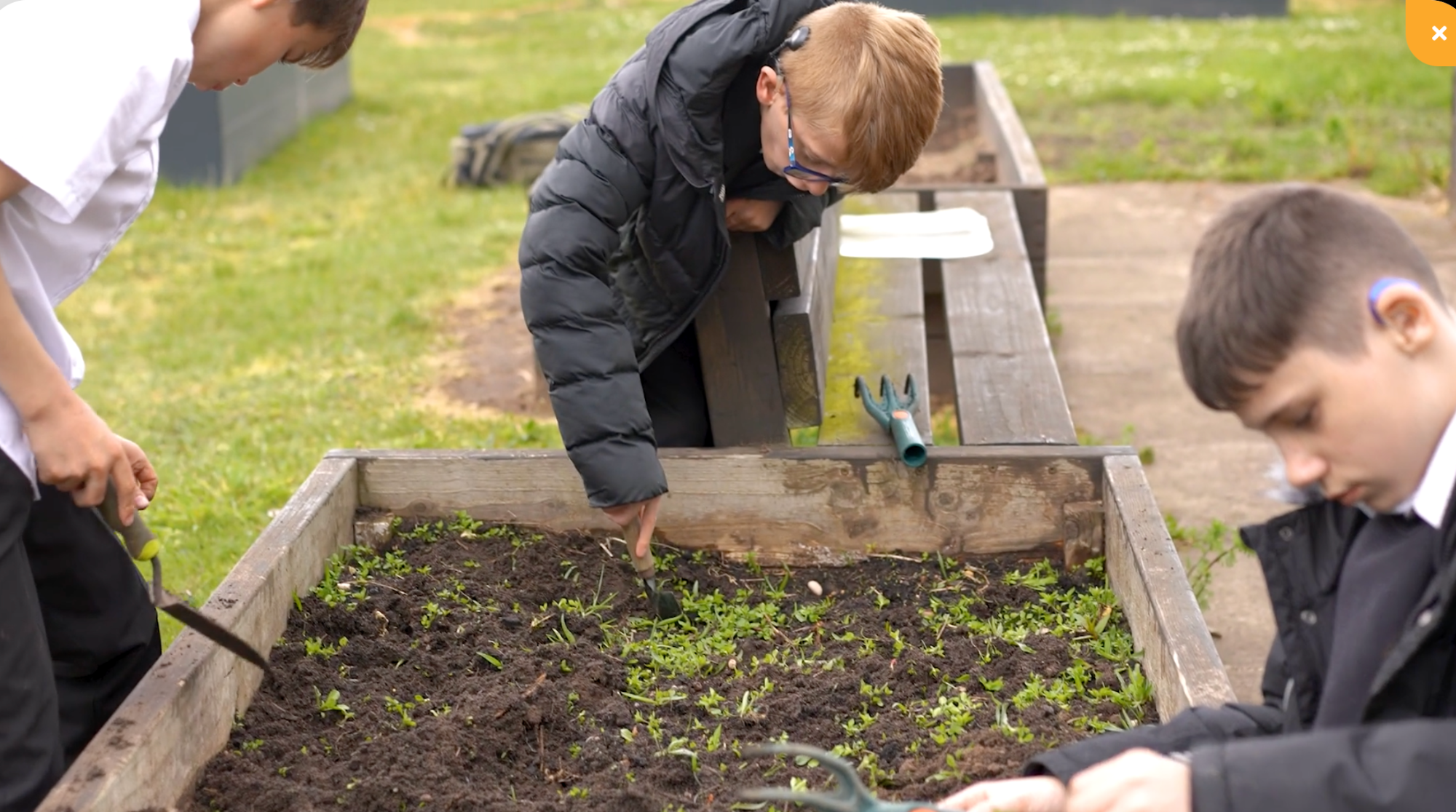 Gardening
Staff
Miss Sarah Cullen
KS3
Learners gain the practical experience of working in the school garden with enhanced wellbeing by being outside in a natural environment. Learners are taught how to grow fruit, vegetables and flowers.
following instructions
effective labelling
use of garden tools
garden safety
sowing seeds
transplanting plug seedlings
maintaining plant growth
planting up pots
creative horticultural design
pruning
weeding
disposing of green waste through composting
harvesting produce
collecting seeds for next year
Through this experience learners gain self confidence by working together as a team and seeing the plants grow from seed to harvest. Learners also understand the relationship between their food and it's source. Real world budgeting is included by pricing up the cost of seeds and plants needed for a project. Additionally, learners gain knowledge of how birds and insects help in the garden and the importance of protecting wildlife.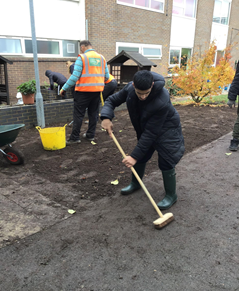 Assessment at KS3
Learners self assess through photographic evidence and discussion of successful outcomes of healthy plants. After harvest, learners can take home their produce to cook and share with their families.
Key Stage 4 / 5
We offer the WJEC Life Skills Award for Key Stages 4/5covers the same horticultural skills as Key Stage 3 but to a greater depth of mastery.
Assessment at Key Stage 4 / 5
Assessment is conducted by the tutor to ensure learners have acquired the skills necessary to pass the qualification, alongside supporting written and photographic evidence in the form of a student workbook.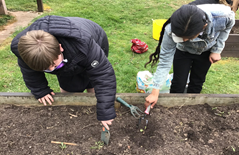 Exam board websites
https://www.wjec.co.uk/qualifications/
Possible future careers
Working as self employed gardeners at private homes or commercial properties, employment in a gardening company, working in a garden centre or working for the Council in maintaining parks and street planting.