ENGLISH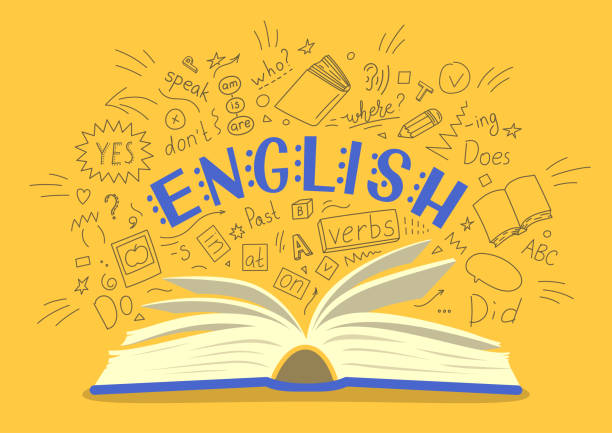 Staff List
A. Huhle (Head of Dept)
Joanna Ellis
Elizabeth Garrity
Ryan Sutton
Rachael Cuffaro
Tracy Haynes
Sade Antonio-Patterson
Overview/Curriculum statement
Through a range of engaging lessons, we aim to develop the reading, writing, communication and thinking skills of all our learners and set high expectations for each pupil. We group our learners according to the ability of individuals, with lessons structured to meet their needs.
Learners gain confidence in communicating and writing for a wide range of purposes and audiences. We encourage learners to approach English creatively, making connections between ideas and texts and playing with language in an imaginative way. Through engaging English lessons, students will consolidate and build upon their knowledge of grammar, vocabulary and how meaning is shaped through language, both written, signed and spoken.
Key Stage 3
In English lessons we aim to develop communication and language skills through an ambitious and rich curriculum covering a range of genres.
Learners follow a curriculum which is shaped by the Key Stage 3 English Curriculum, with some groups following an adapted curriculum to suit their learning needs, to ensure the continued development of skills in communication, reading, and writing. Our curriculum is tailored for each individual and constantly evolves to meet the needs of every learner.
The curriculum includes the study of a wide range of fiction and non-fiction texts which are chosen to engage and challenge learners. Pupils study whole books, extracts from books, short stories, poems and plays with a wide coverage of genres. We aim to encourage and foster a love of reading and the development of thinking skills. We provide membership for every child to an online library to supplement and enhance the reading choices for our learners.
On KS3 Curriculum can be found here:
Every child in KS3 works on a carefully developed rubric which has been constructed in line with the National Curriculum. This rubric tracks their progress across reading, writing and communication skills and every lesson addresses the next step in their learning.
Pre- and post- assessments measure progress which, along with teacher assessment, informs the progress made on the pupil rubric.
You can see a copy of our English rubrics for Reading, Writing and Communication here:
Key Stage 4/5
On entry to KS4/5, an examination course is identified for each individual. We have a range of examination courses to meet the needs of every individual. These courses range from Entry 1,2,3, Level One up to GCSE English Language and GCSE English Literature.
Every course aims to develop the reading, writing and communication skills of our learners.
For Entry 1, 2, 3 and Level One courses, pupils focus on 6 elements:
Reading
Writing
Grammar and Punctuation
Spelling
Communication
Receiving and Responding to Information
Some learners study GCSE English Language (AQA) and may also take GCSE English Literature (AQA).
GCSE English Language explores creative reading and writing, writers' viewpoints and perspectives and communication skills.
GCSE Literature involves the in-depth study of a Shakespeare play, a 19th Century Novel, a modern text (Post 1914) and a selection of poetry.
Assessment at Key Stage 4/5
Entry 1, 2, 3 and Level One courses are modular examinations and are booked as soon as the learner is ready. Once the full qualification has been achieved, learners begin work on the next qualification.
Pupils are continually assessed during their GCSE courses to ensure they are achieving their targets. For GCSE courses, examinations are taken at the end of the 2-year course.
Exam Board Websites
Ascentis Entry Level One
Ascentis Entry 1 Specification
Ascentis Entry Level Two
Ascentis Entry Level Three
Ascentis Level One
English Level One Specification
AQA GCSE English Language
GCSE English Language Specification
AQA GCSE English Literature 8702
Other useful websites
BBC Bitesize:
https://www.bbc.co.uk/bitesize/subjects/zt3rkqt
Possible future careers
Most jobs require evidence of good English skills.
For learners who want to study English to a degree level, the following jobs may be of interest.
Journalist
Teacher
Teaching Assistant
Sports Coach
Proofreader
Healthcare work
Nursing
Digital copywriter
Editorial assistant