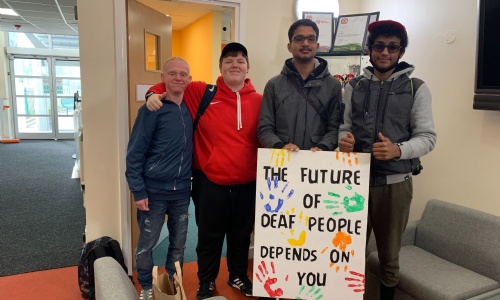 We took 4 sixth form pupils and 3 staff to London to promote the BSL Act Now rally at Trafalgar Square, London.
We travelled to Watford Junction by minibus and got the train to Euston station and got the underground tube to Charing Cross. When we arrived at Trafalgar square there was a massive crowd of Deaf people with their poster to promote BSL.
Later that day, there was an announcement that the second reading of the BSL bill was passed, and we were cheering. They had a fantastic day trip to London, 2 of them have never been to London. They had a great experience and it was part of their culture.